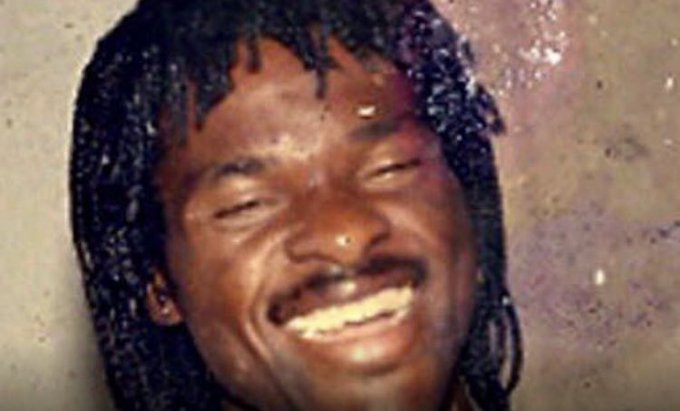 A lot of Nigerians do not know that Samuel Sochukwuma Okwaraji was a lawyer, and he had masters degree in international law from Pontifical Lateran University located in Rome. So, he was not only a football player, but also a qualified lawyer. The great footballer was born into the family of Janet and David Okwaraji on the 19th of May, 1964.
He had his primary education at the WTC practising school, Enugu, and he attended Ezeachi Secondary School in Orlu, Imo State. Okwaraji also went to the Federal Government School located in the same Orlu. He had his tertiary education in Rome, where he studied law.
As mentioned earlier, he had his masters degree in Rome. During this period, he had started playing for top European football clubs. Okwaraji played for clubs like VIB Stuttgart, SSV Ulm, and NK Dinamo Zagreb.
He joined the green Eagles squad in 1988. He played his first game for Nigeria on the 30th of January, 1988, when his team battled the Algeria. The game was played at the Nnamdi Azikwe Stadium at Enugu. Playing his first game in Enugu was a dream comes through for him because he grew up there. His family members were delighted to watch him play on the pitch. There are other facts you need to know about him.
During the African Nation Cup that was played that year, he broke the record by scoring the fasted goal against the indomitable Lions of Cameroon. He had a record time of 60 seconds. He also performed exceptionally at the 1988 Summer Olympics. Some of his teammates were Wole Odeyemi, Bright Omokaro, Christian Obi, Samson Siasia, Rashidi Yekini, and many others. He began his professional football career in 1984. He played for VfB Stuttgart from 1987 to 1989, Austria Klagenfurt from 1986 to 1987, NK Dynamo from Zagreb from 1985 to 1986, SSV Ulm from 1987 to 1988.
Okwaraji death, according to the autopsy result, was due to high blood pressure and an enlarged heart. He died of cardiac arrest during the 1990 World Cup qualifier against Angola at the 77th minute of the game. The game was held in Lagos. It was reported that the ambulance at the stadium refused to start. The doctor pronounced him dead on arrival at the hospital.
Samuel Okwaraji was known for his humility; he was a Ph.D. student at the time of his death. He will be remembered for his amazing football skills and his willingness to serve his country. Nigerians would forever remember him not because of his untimely death, but for his selfless service to the country. The question is: what will you be remembered for?