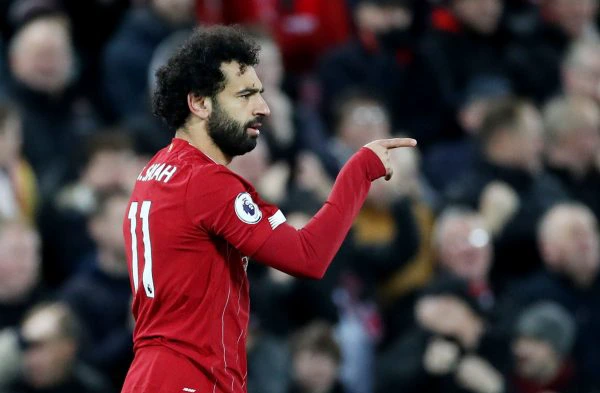 According to Sky Sports, Mohamed Salah's return date is "unclear" after the Egypt international was ruled out of his country's qualifiers for the African Cup of Nations.
What's the story?
The 27-year-old has been carrying an ankle injury for a while and was said to be a doubt for Liverpool's match against Aston Villa a couple of weeks ago.
He was included in the Pharaohs' squad for the matches against Kenya and Comoros, but he has now had to pull out due to the issue. His return date, as stated, is unclear, and he is a doubt for the Crystal Palace match after the international break.
Origi's chance
Losing Salah for any match is a big loss. The "Egyptian King" has 80 goals in 121 matches since joining the Reds in 2017, and has won the Premier League's Golden Boot in each of the past two seasons. However, considering he has missed just four matches in the league and Champions League combined in the last two-and-a-bit campaigns, a break wouldn't be the worst thing in the world.
It would also give Divock Origi – who was signed from Lille for £10m in 2014 – a chance to prove his worth to Jurgen Klopp. The Belgium international has had to make do with just three Premier League starts this campaign, but he has still managed to score one goal, whilst he bagged a brace against Arsenal in the League Cup as well.
Sadio Mane is naturally a left-winger, but he has played on the right already this campaign. With a record of 29 goals in 69 games on the flank in his career – according to Transfermarket – it is clear that he is still capable of performing on that side. 24-year-old Origi has scored all three of his goals on the left so far this term, which is why he would be best used on that side of the pitch.
Granted, he is unlikely to provide as much of a threat as Salah, but he can still cause problems for the Eagles. He has a record of 31 goals in 113 games for the Reds which, considering he is not a regular starter, is not a bad tally. Against Roy Hodgson's team, he can prove to Klopp that he is a valuable option, and could make a claim for more game time.