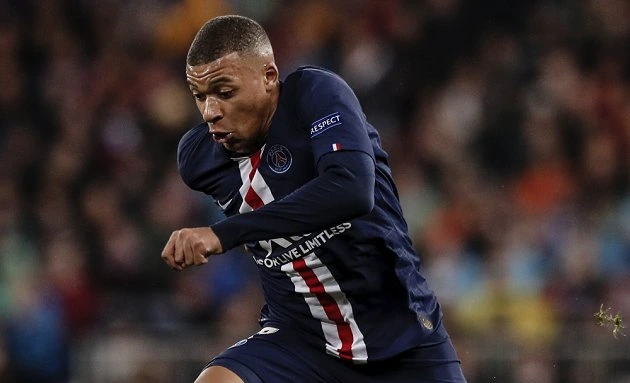 PSG star Kylian Mbappe has responded to Trent Alexander-Arnold copying his goal celebration following his stunning effort in Liverpool's 4-0 win over Leicester City.
Alexander-Arnold created two then scored the fourth as Liverpool thumped second-placed Leicester to go 13 points clear at the top of the Premier League on Boxing Day.
He celebrated his goal by mimicking Mbappe's trademark style, with his arms folded across his chest.
Alexander-Arnold then tweeted a picture of himself copying Mbappe, saying: "Anything Mbappe can do..." along with a crying laughing emoji and the hashtag YNWA (You'll Never Walk Alone).
French World Cup winner Mbappe joined the fun, liking a post on Twitter comparing pictures of the two players.
Something tells me trent and Mbappe would become best mates if he joined pic.twitter.com/KmgS5pqtER
— MagicMo (@magicmo11lfc)