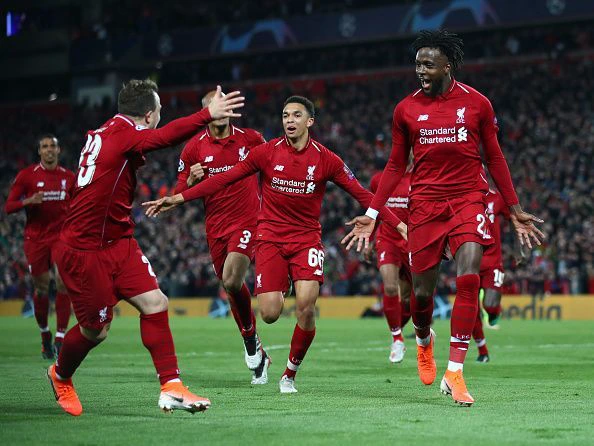 Liverpool look invincible at the moment.
Last season, Liverpool came excruciatingly close to winning their first-ever Premier League title and despite winning an absurd 97 points, they were still pipped to the post by Manchester City.
This is not the first time that Manchester City have beaten Liverpool to the title in a close-fought race and it appears that for the near future it probably won't be the last. In the 2000s the three major forces of English football were Manchester United, Arsenal, and Chelsea, now, going into the 2020s, it is Liverpool and Manchester City who are the best clubs in England.
Liverpool have started this season astonishingly well and have only dropped two points in a draw against Manchester United. They currently sit at the top of the table with 37 points from a possible 39, 8 points clear of second-place Leicester City.
Manchester City are 9 points behind Liverpool and although the two clubs found themselves in a similar position last year, it does not appear that Liverpool will relinquish their grip on this year's Premier League title.
Early decider?
The most pivotal part of the season so far occurred when Liverpool faced off against Manchester City at Anfield. Liverpool hammered Manchester City 3-1 and one got the feeling that in many ways they won the title with that victory.
It seems perhaps absurd to make such a statement with more than half the league left to play. Nevertheless, Liverpool simply do not look like they will lose a game, let alone the three games required for Manchester City to recover their point difference.
It has not been completely smooth sailing for Liverpool and they have found themselves trailing at half-time in many of their matches so far, even so, they have always fought back and on all but one occasion have gone on to win the game.
Winning the Champions League last season unlocked something in this Liverpool squad and losing the Premier League title to Manchester City gave them an invaluable lesson. Not only do they truly know what it takes to win the toughest league in the world, but they also know what it feels like to narrowly lose it.
With this considered, the Jurgen Klopp-managed side look like a perfectly formed squad both physically and mentally, and their all but perfect start to the season looks sure to continue. They still have a long way to go and we certainly should not be engraving their name on the trophy just yet, however, their only real title challengers, Manchester City, seem too far adrift from Liverpool and the Reds do not look as though they are going to relinquish such a strong position for the second year running.