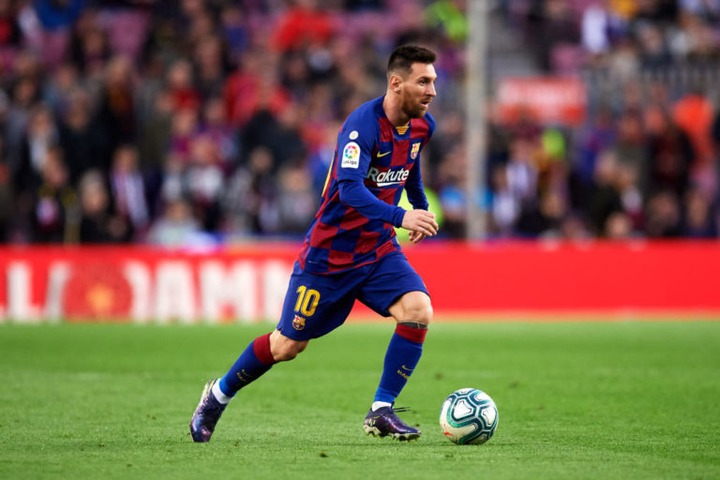 We're so used to Messi making history day after day that the latest feat while being so unimaginable, is normal for him.
With his goal today against Alaves, Lionel Messi reached the 50-goal milestone in 2019.
This is amazing in itself, but here comes the big one.
Messi scored 50 goals in the nine out of the last ten calendar years!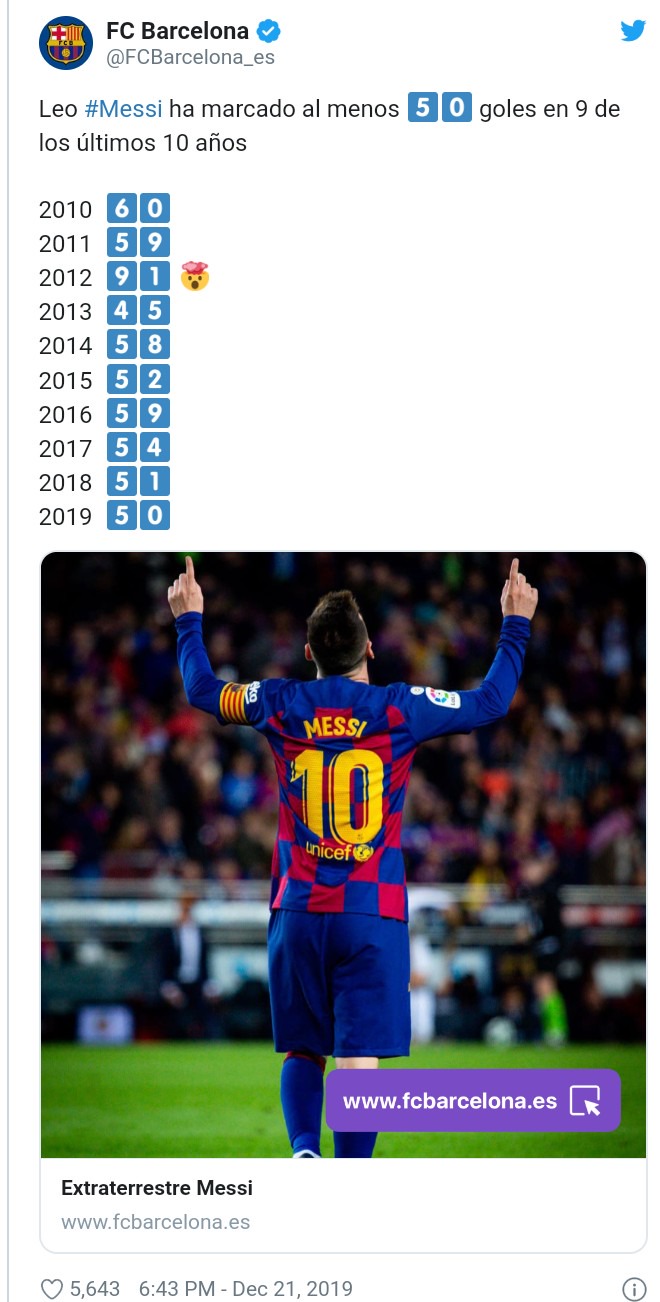 Unmatched even by Cristiano Ronaldo, Messi is confirming himself as the king of the decade.
He helped his team beat Alaves today with a stunning shot, leaving his opponents for dead.
Like and share Post.