The Argentine captain finally lifts a trophy with his national side. Lionel Messi alongside his other teammates played a "friendly" match against Brazil this evening. A trophy was attached to this friendly match even tho it's not recognized by UEFA or FIFA.
Argentina won the match by a goal margin, with Lionel Messi making the difference from the Penalty spot (rebound). The match ended 1-0 in Favor of Argentina. Hitherto, Ronaldo fans have always use the International trophy to reduce his goat status. Alas, this excuse might now stand a chance anymore.
As seen on twitter by reputable sport handles, they all regard the cup as an international trophy. Below are some tweets: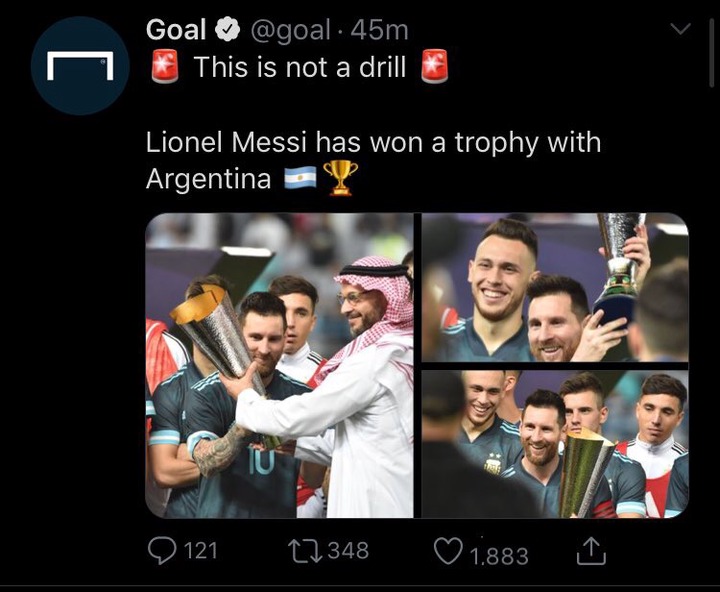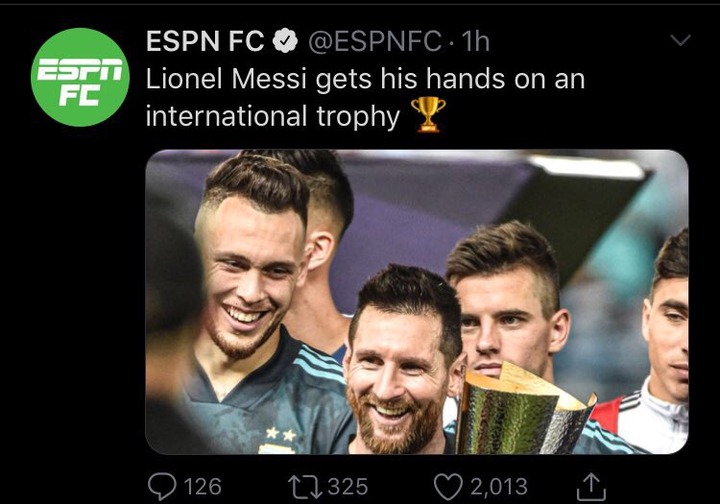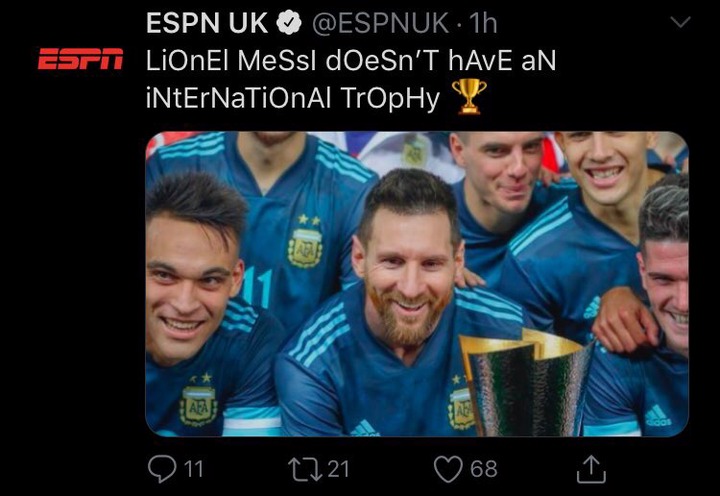 Following these tweets above, Nigeria Number 1 Ronaldo fan (@crhedrys) as regard by many on the timeline posted this.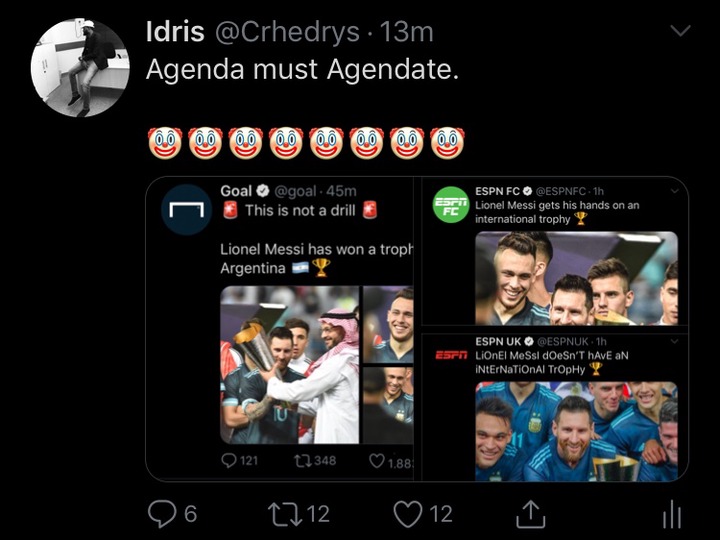 Is this an international trophy? Drop your comment.