Nigerian football family is set to welcome a new Brazilian tactician to tinker a football club campaigning in the Nigeria National League, NNL.
Brazilian coach Rafael Everton is set to be unveiled as Vandrezzer FC head coach.
The 30-year old has signed a one year contract with the newly founded club in Uyo, Akwa Ibom State.
Everton is expected to be presented to the press and Vandrezzer supporters at St. Theresa's Primary School, Use Abat, at 10am on Saturday, 23 November.
Everton returns to Nigeria to take up the role at the Nigeria National League club after leaving Akwa United at the end of last season.
He will be reunited with the club's assistant coach, Daniel Japheth, whom he had worked with previously at Akwa United.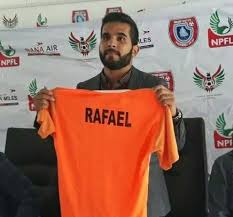 Vandrezzer, who have chosen Ikot Ekpene Township Stadium as their home ground in the NNL, will also unveil their newly signed players and new club jerseys at the event.
Made by Hexxen, the home jersey is predominantly orange, with blue trim and a three colored pattern at the front lower half of the shirt.
The away shirt, which is complemented by navy blue shorts, is predominantly white with blue trim and a three-colored pattern at the lower part of the front.
Since it was established, the club -- which will compete in the NNL and the Aiteo Cup in the upcoming season -- have invested heavily in facilities, equipment and personnel. Also, massive amount of money has been spent on recruiting players and training tours.
Last week, the team embarked on a tour of Calabar. In the Cross River State capital, they took on Hope of Glory, Police Machine, as well as fellow NNL side Calabar Rovers.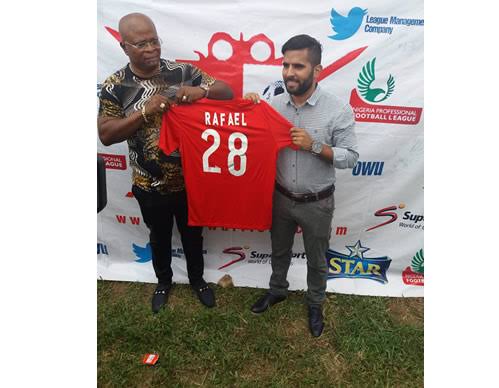 Nicknamed "The Lions of Naija", the Ibiono side will begin their NNL campaign with a home fixture against Owerri side Jossy United on Sunday.
The Brazilian had previously handled FC IfeanyiUbah and Abia Warriors in the NPFL in his previous stints in Nigeria.