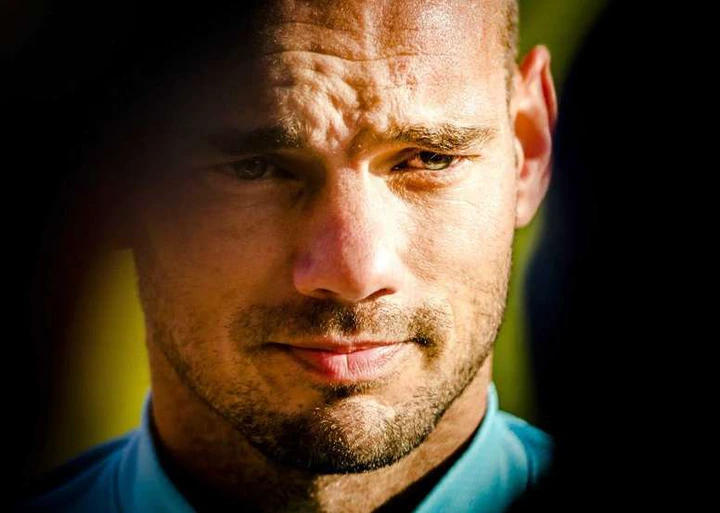 Wesley Sneijder made a controversial comment regarding his talents.
"I have to be honest and admit that I could have been mentioned in the same breath as Messi and Ronaldo if I had been 100% committed. I know that," Sneijder told Fox Sports NL.
The Dutchman's words have caused a strong reaction in the media, a few months later after the player announced he is hanging up his boot at 35 years old.
The player says he has no regrets: "I did not want to do that and I have no regrets about it. It's not that I didn't have it in me, but I simply didn't want to do it."
"I enjoyed my footballing career as it was, both on and off the pitch. I won every trophy I could win at club level, so I have no regrets at all. I am a team player and I like to be successful as a team."
When asked about his individual awards, he also claims to not look back on it. "People still approach me to tell me that they feel I should have won the Ballon d'Or in 2010, but I keep telling them that winning the Champions League was nicer than an individual trophy. Of course, it would have been the icing on the cake, but it's satisfying enough that people tell me I should have won it."
The 35-year-old was also asked about who he thinks was the best player he even shared a pitch with, choosing his former Real Madrid teammate Guti.
"Best player I ever played with? Then I choose Guti," he said. "He impressed me the most. Me and Guti found each other blindly on the pitch, that man was phenomenal. Of course I played with lots of big players but he impressed me the most."