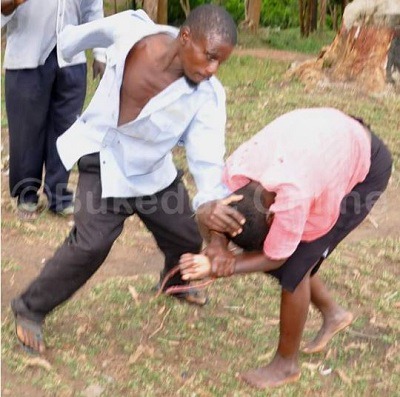 A 27-year old man, Adedolapo Omotayo, was humiliated and he reportedly lost control and beat up a lady, Abigail Ojo, who disgraced him publicly by refusing his love passes and mocked him.
As the saying goes " True Love comes freely and naturally". This line was not to be taken by Mr. Adedolapo Omotayo who was reported to have beaten his girlfriend Miss Abigail Ojo for refusing to accept his proposal in public.
Omotayo claimed that Abigail disgraced and mocked him publicly that was why he beat her.
It was reported that the incident took place at Ikotun area of Lagos State where the individuals in question reside.
It was earlier gathered that the individuals were already engaged and Omotayo had the intention of taking the relationship forward when the entire process went south because he failed to control his temper.
After he was reported to the police, he was found culpable and have been charged to Ejigbo Magistrate Court
Meanwhile, Omotayo has been arrested and charged to court for assaulting and inflicting injury on Abigail during the argument.
Omotayo was however granted bail in the sum of N50,000 and remanded in prison till he meet his bail conditions.