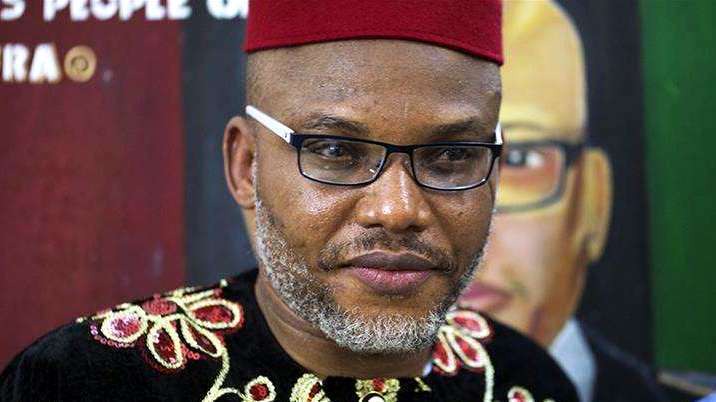 The leader of the Indigenous People of Biafra (IPOB), Mazi Nnamdi Kanu has listed States that will make up Biafra when the Biafra is finally restored.
Nnamdi Kanu is agitating for the actualization of a Sovereign State called Biafra. The agitation has gained ground among the Nations of the world.
The IPOB leader, Nnamdi Kanu disclosed to his supporters all over the world that Biafra declaration will be done very soon after the meeting with UN.
According to Nnamdi Kanu, Biafraland is made up of Rivers Province Cross Rivers, Akwa Ibom, Ebonyi, Imo, Anambra, Abia, Enugu, Bayelsa, and Delta. Although some Northern parts have shown interest in the provinces from the central belt of Biafra such as Enugu.
"Biafrans do not speak the same language, as many speak Igbo, and others speak Urhobo-Isoko, Ijaw-Epie-Ogbia, Ogoni, Efik, Annang, Eket, Oron-Ibibio, Ogoja, Ejagham, Igala, Idoma Ibani and Igbanke among others.