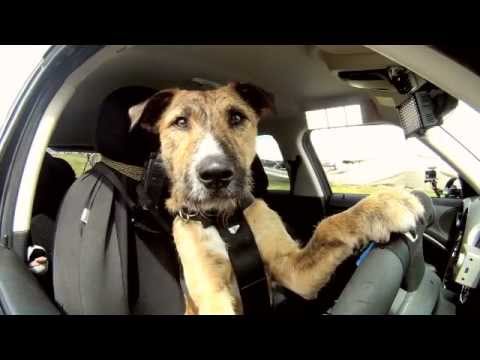 The city of Port St. Lucie in Florida, United States, witnessed a mild drama when a dog hopped into its owner's car and turned itself into a driver.
According to a report by CNN, one of the residents of the neighbourhood, Anne Sabol, who witnessed the dramatic incident, said she thought it was an amateur student driving the car in circles, only to later find out that it was a dog that was behind the wheel.
The dog put the car in reverse mode and drove in circles for almost one hour before it stopped and safely came out of the car.
Sabol was impressed with the dog's driving and jokingly said it should be given a driving license.
"They should give that thing a license," she said.
While it did not do much damage to the car, it smashed a neighbour's mailbox and hit some garbage cans in the process.
The dog's owner, explaining how the incident happened to the police, said he had left the car running while the dog entered, put the car in reverse drive and drove for nearly one hour.
No member of the community suffered injury as a result of the incident and the dog owner has promised to fix the smashed mailbox.