About 250 elephants have been sighted in Borno, close to the borders with Cameroon and Chad by the United Nations Humanitarian Air Service, UNHAS.
The elephants were spotted moving across the forest of Rann, Kalabalge Local Government Area of Borno State.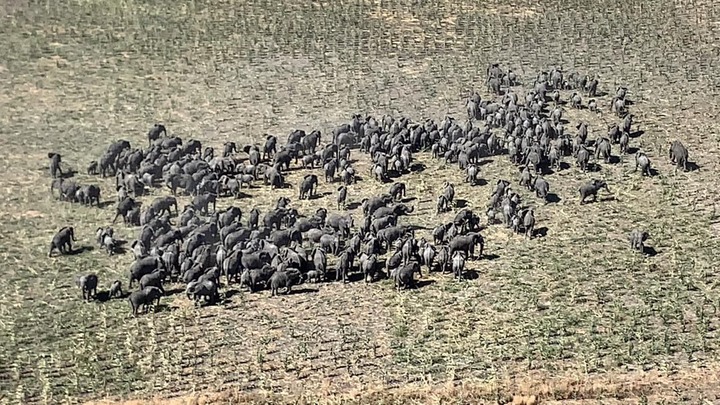 According to RFI, it is the first reported sighting of elephants in the region since the Boko Haram insurgency began a decade ago.
The report said further that "hundreds of elephants used to migrate through the region up until a decade ago at around the time Boko Haram began fighting to establish an Islamic state.
"In 2014, Abubakar Shekau's faction of Boko Haram set up camp in the Sambisa Forest that was formerly a game reserve the size of Belgium and The Netherlands."
Commenting on the development, Kabiru Wanori, Borno State's environment commissioner, told RFI that "It shows that peace is slowly re-emerging.