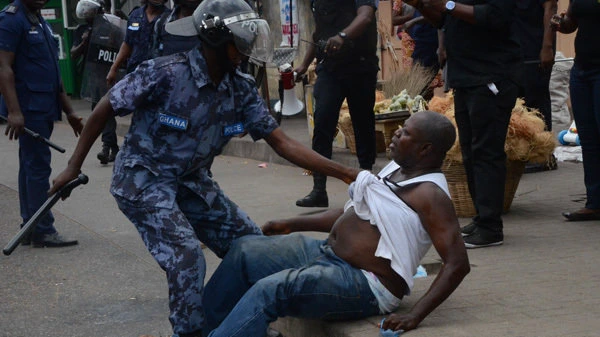 Two persons suspected to be involved in homosexual activities were on Friday rescued from an angry mob that nearly lynched them for what they described as "sinful and abominable act"
The suspects, Tope Ajayi and his younger male partner simply identified as Aliyu were apprehended at Oke-Oko community in Ifo town, Ifo local government area of Ogun state.
The incident almost threw the community into turmoil as irate youths, pounced on them and nearly lynched them before police came to their rescue.
One of the suspects, Tope Ajayi, had allegedly confessed to have engaged in the same act in Ado-Ekiti, Blueprint learnt that he was forced to flee Ekiti state some years back when he was nearly lynced for his inappropriate conducts towards minors in the neighborhood.
An eye witness account stated that Ajayi confessed that he was also caught having homosexual relationship with one Olatunde Laziz Egbeda area of Lagos; he escaped and never returned to his family for fear of being attacked by the members of the community.
Narrating how Ajayi and Aliyu were caught, one of the of their accusers who wants his identity kept explained that the residents have suspected that Tope Ajayi, had been engaging in homosexual activities luring many youths in the area into the illicit act since he moved into Oke-Oko .
He said: "It was for this reason we set up a surveillance team to monitor him before he was caught on Friday 'in the act' with his younger male partner, who calls himself Aliyu," he said.
When contacted, the Police Public Relations Officer (PPRO) of the Ogun State Police Command, Abimbola Oyeyemi, said he could not confirm the arrest of the two suspects, since the case has not been officially reported at the command headquarters .