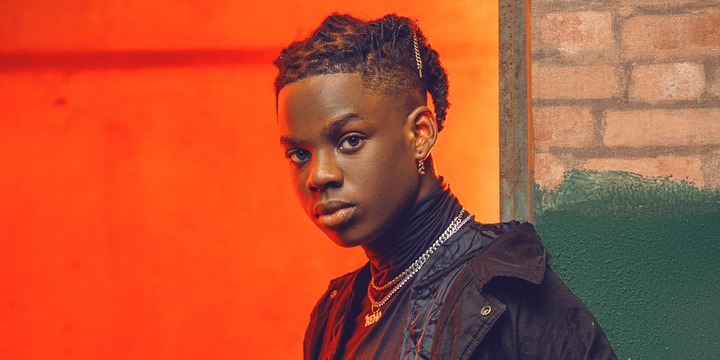 Rema is literally the new poster boy for Don Jazzy-led Mavin Records as they aim to restore the music label's top position in Nigeria and global market.
Since Wande Coal left Mavin Records in 2013, the record label executives have signed several artistes including Korede Bello, D'ija, Reekado Banks - who left in December 2018 - Poe, Johnny Drille and DNA twins; but none of them could garnered a cult following and drop hits like that of Coal.
Background
Divine Ikubor more popularly known as Rema is 19. The emerging artiste spent his early life in Benin City, the capital of Edo State, located in southern Nigeria.
Rema reportedly discovered his passion for music at an early of eleven and created his own live band while still in school.
Discovery
Rema was discovered by D'Prince, who is Don Jazzy's brother and a member of defunct Mo'Hits - a record label that once housed D'banj, Wande Coal, Dr SID, and K-Switch.
Our investigations revealed that Rema did the best cover to "Gucci Gang" by D'Prince in 2018. His freestyle video of the single - which featured Davido & Don Jazzy - gathered over 165k views on Instagram.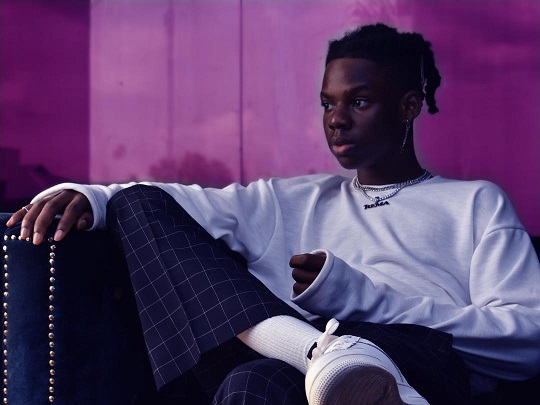 "When I first heard Rema's work I knew this was an artist I wanted the entire world listening to; his talent and artistry are so far beyond his years," said D'Prince, who's now the CEO of Jonzing World.
The Journey to Lagos: How Rema Met D'Prince
According to a Mavin spokesperson, D'Prince and Rema linked up after meeting through social media and they have been working together for little over a year. "It was through social media after he [Rema] did a cover of the D'Prince's 'Gucci Gang' song that featured Don Jazzy and Davido" this was the response by the insider when we asked how the duo met.
Rema was a young and talented musician based in Benin City before "Prince invited him to come to Lagos," and our sources confirmed they have been working together for little over a year now.
On why D'Prince had been away from professional music, the spokesperson explained: "He [D'Prince] was putting his company together." We further discovered that it took Prince about 3 years to announce his full time entertainment & management company, Jonzing World
Unveiling
Few months after announcing a multi-million dollar investment in Mavin Records by global private equity firm, Kupanda Holdings, the Nigerian entertainment company unveiled Rema, a new artist signed under Jonzing World, Mavin's first ever imprint record label.
"Rema is a super talented young artist I have no doubt is going to be the future of Afrobeats," Don Jazzy - a renowned music producer and Mavin Global President - stated in a social media post on Friday, March 22, 2019.
Rema's Sound & Artistry
The emerging star has been projected to take Mavin and Africa music to next level with his artistry and sound that's tilted towards Afrobeat, Trap and Alternative music.
"Rema has special talent," a Mavin executive said when asked to comment on why 18-year-old seems to be different from other artistes previously signed to Mavin Records.
Just few weeks after his unveiling, Rema has been able to worm his way into the hearts of music lovers with two hit songs; "Dumebi" and "Iron Man". The songs have been enjoying massive airplay across the country along with "Corny"and "Why" which are his other studio works.
Speaking on his signing to Jonzing World, he said, "It still feels like a dream. It is such a blessing for me to be chosen for something great, and given a platform as big as Mavin Global and a team as supportive as Jonzing World to enable me to achieve my career objectives in music. I am super excited about what the future holds."
With Rema's exceptional singing ability, good voice texture and rap skills, Rema will without a shadow of doubt give the likes of Wizkid, Davido and Kizz Daniel a big run for their money.
Achievements
Rema, who's the new poster boy for Don Jazzy-led music clan released self-titled debut EP in March and also defeated the likes of Zlatan, Lyta, Victor AD, Joe Boy to win Next Rated at Headies Awards 2019.
The Jonzing World teenage superstar kicked off his first ever tour in the United States in November 2019 showing the world that he's the real IRON MAN of Nigerian music.
Photo Credit: Instagram/Mavin/Jonzing World