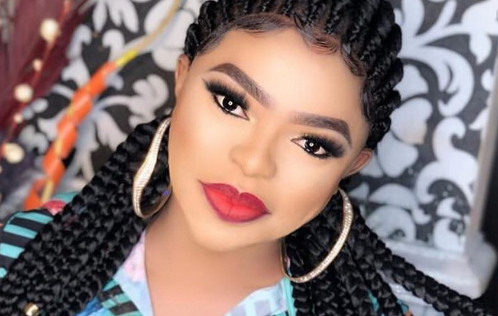 known for causing several internet controversy, Nigerian male barbie Bobrisky, took to his instagram page yesterday yet again to cause a stir.
His newest shenanigan had him posting the image of a random guy, who was discovered to be an actor with Tyler Perry studios, with a caption that speculates his desires in a sugar boy. He further stated that if he were to desire a sugar boy, he would have to be tall, dark skinned, bearded and muscular. Bobrisky said he was ready to spoil the person because he would be his baby boy while they gallivant across the world and have sexual fantasies fulfilled.
While some of his followers went after him by asking him to be open about his crush and sexual orientation, others are of the opinion that Bobrisky should tread careful and not cause unnecessary attention to himself all in the name of being an instagram celebrity and end up spending 14 years behind bars.