In the early hours of today, Davido released his much anticipated album, 'A Good Time'. It is really a good time for the father of three, who recently had his first son from his wife-to-be, Chioma. To crown it all up, his birthday was yesterday, 21st November. It has indeed been a good time for the 27-year-old Nigerian Afrobeats singer. He released the album cover for his third studio album. The artistic album cover was loved by many and the artist was given due accolades, as it depicted a perfect representation of a good time in his life. His two daughters, fiancée and others were prominent in the artwork.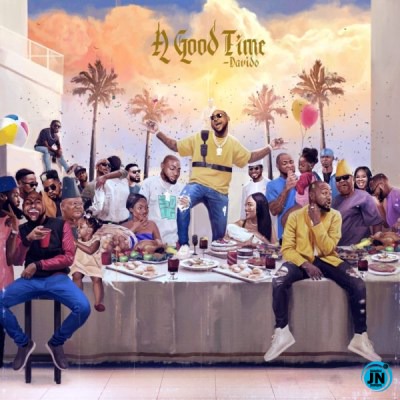 The anticipation was already heightened as soon as he put out the album cover and the 17-tracklist. People stayed up for the album to drop. As soon as it dropped, it immediately became the talk of the town as it was not exactly was people expected, many people think that Davido outdid himself.
But that was not the end. On the 9th track in the album, Davido featured Naira Marley, Zlatan and Wurld on a song titled, 'Sweet in the middle'. Davido sang brilliantly on that track, Zlatan delivered as usual and Wurld was as great as expected. What blew people's minds away was Naira Marley's verse on that song.
Now, Naira Marley is a 29-year old Nigerian rapper well known for his song with Lil Kesh, 'Issa Goal', and his hit song of 2019, 'Am I a yahoo boy?'. Naira Marley is known for being controversial and radical. Some people liken him to the great Fela Anikulapo Kuti. He is sometimes referred to as a bad influence, and he actually released a song titled 'Bad Influence'. This is probably because he is sometimes interpreted or misinterpreted to advocate for societal decadence involving issues like internet fraud, indiscriminate sex, drugs and alcoholism. He insists that he is rather advocating against such vices and is never one to support them.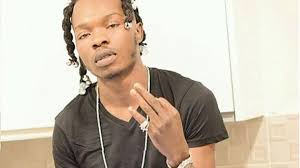 During the course of the year, he released the song, 'Am I a Yahoo Boy', which got him immeasurable exposure to the tune of being visited by Nigeria's Economic and Financial Crimes Commission (EFCC). This caused him to spend a very long time in prison, a time during which there was immense outcry for his release on the internet. Eventually, he got released and came out with another song titled 'Soapy', one which was inspired by his experiences in jail. His fans argue that the song is to encourage masturbation as an alternative to sexual immorality and rape. The dance for the song is not a very good sight to behold.
Having this background, everyone already has an idea of what his lyrics and delivery on any song would be. Little did they know that he had a surprise for them. On his verse in Davido's song, he came off as a highly refined rapper that some even mistook him for Lil Wyane. They had never heard him sound so regal, and it was a surprise filled with mixed-emotions. Fans took to Twitter to express how they felt and Naira Marley was trending above Davido or his album. Some were wondering how the leader of Marlians was sounding so non-Marlian, has he stopped being a Marlian? Some outrightly excommunicated him from the Marlian party.